Cats for Adoption
To learn more about the cats featured below, please visit the Animal Shelter in person to see our entire, wonderful selection of adoptable cats. For Shelter hours, visit the Adoption page.
Q-BERT is a devastatingly handsome gray and white puddy tat who greets all visitors to the Cat Room with a friendly outstretched paw. He is competing with over a dozen adorable kittens for his forever home and wants to remind potential adopters, it was just two years ago when he was a wee kitten, too!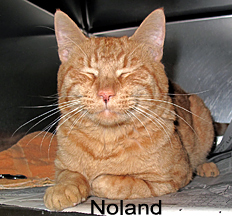 NOLAND (aka Mr. Mellow) is a 2-year old Orange Tabby with a totally zen personality. Good fortune can be yours if you bring Noland into your home.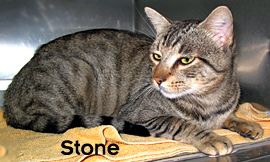 ---
We've been adopted
!

---